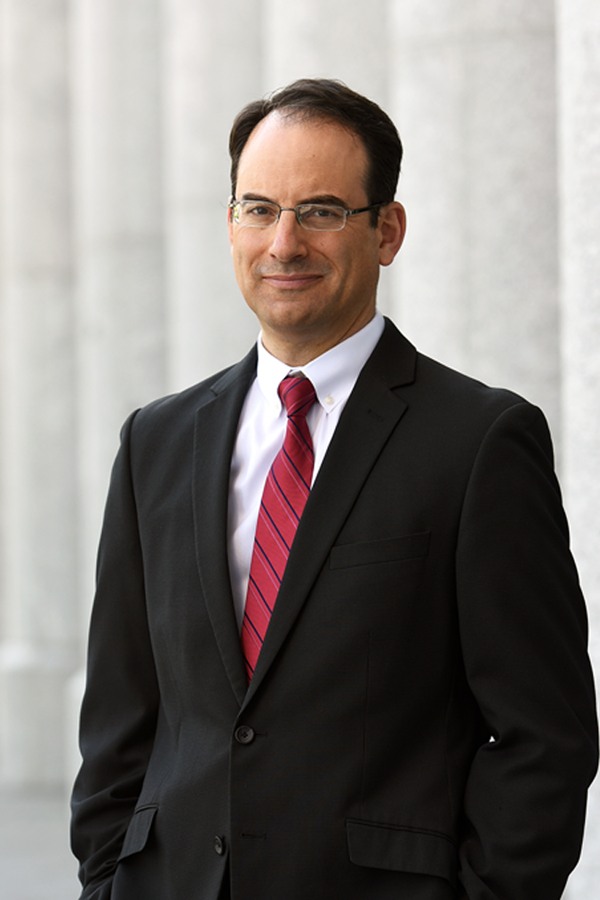 About Phil Weiser
Colorado Attorney General Phil Weiser was sworn in as the State's 39th Attorney General on January 8, 2019. As the state's chief legal officer, Attorney General Weiser is committed to protecting the people of Colorado and building an innovative and collaborative organization that will address a range of statewide challenges, from addressing the opioid epidemic to improving our criminal justice system to protecting consumers to protecting our land, air, and water.
Attorney General Weiser has dedicated his life to the law, justice, and public service. Before running for office, Weiser served as the Hatfield Professor of Law and Dean of the University of Colorado Law School, where he founded the Silicon Flatirons Center for Law, Technology, and Entrepreneurship and co-chaired the Colorado Innovation Council.
Weiser served as a Deputy Assistant Attorney General in the U.S. Department of Justice and as Senior Advisor for Technology and Innovation in the Obama Administration's National Economic Council. He served on President Obama's Transition Team, overseeing the Federal Trade Commission and previously served in President Bill Clinton's Department of Justice as senior counsel to the Assistant Attorney General in charge of the Antitrust Division, advising on telecommunications matters.
Before his appointment at the Justice Department, Weiser served as a law clerk to Justices Byron R. White and Ruth Bader Ginsburg at the United States Supreme Court and to Judge David Ebel at the Tenth Circuit Court of Appeals in Denver, Colorado.
The son and grandson of Holocaust survivors, Weiser is deeply committed to the American Dream and ensuring opportunity for all Coloradans. Weiser lives in Denver with his wife, Dr. Heidi Wald, and their two children.
---
Authority
The Colorado Attorney General is one of four independently elected statewide offices in Colorado and was established by the State Constitution upon statehood in 1876.
The Attorney General and the Department of Law, collectively referred to as the Colorado Attorney General's Office, represents and defends the legal interests of the people of the State of Colorado and its sovereignty. The Attorney General exercises the responsibilities given to the office by the Colorado Constitution, statutes enacted by the Colorado General Assembly, and the common law.
The Attorney General has primary authority for enforcement of consumer protection and antitrust laws, prosecution of criminal appeals and some complex white-collar crimes, the Statewide Grand Jury, training and certification of peace officers, and most natural resource and environmental matters. Additionally, the Attorney General's Office works concurrently with Colorado's 22 district attorneys and other local, state and federal law enforcement authorities to carry out the criminal justice responsibilities and activities of the office. The Attorney General is also the chief legal counsel and advisor to the executive branch of state government including the governor, all of the departments of state government, and to the many state agencies, boards, and commissions.