Opioid overdoses and addiction have devastated families and communities throughout Colorado, and this crisis poses a serious threat to the state's public health, safety, and economy.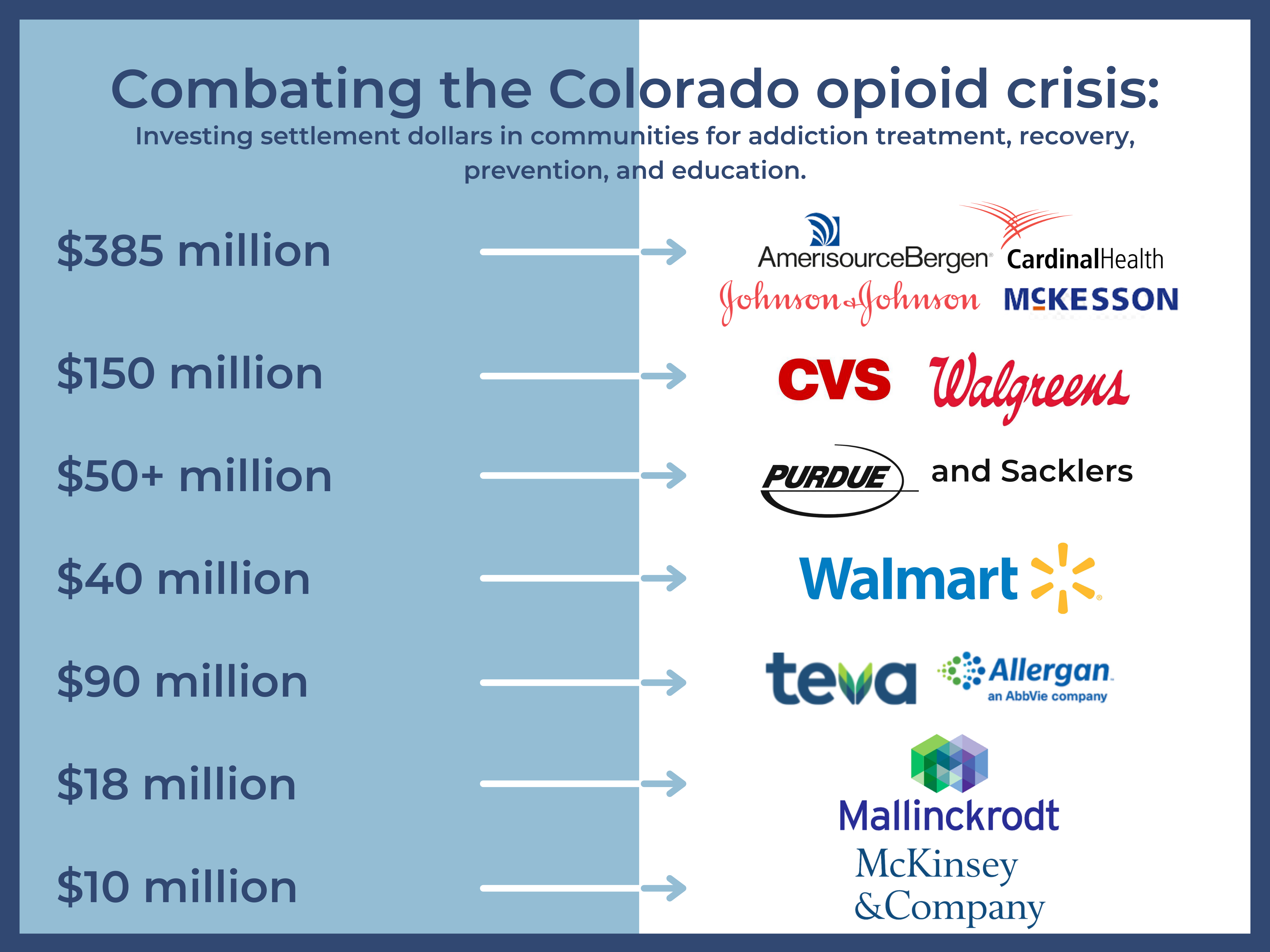 To combat this crisis, the Colorado Department of Law is suing unscrupulous pharmaceutical manufacturers and distributors, improving access to treatment in rural and underserved communities, and cracking down on drug cartels to stop the trafficking of counterfeit pills containing deadly fentanyl.
To date, Colorado has secured over $740 million in monetary damages.
Our office is leading a historic joint framework to distribute the opioid settlement funds in partnership with 312 participating local governments that prioritizes regionalism and collaboration.
Colorado Opioid Response Strategy Framework
The Colorado framework grants local governments and regions control of 80% of the settlement funds with oversight from the Colorado Opioid Abatement Council and support from the Colorado Department of Law. The framework gives communities the needed resources and flexibility to address the opioid crisis.
View the opioid fund distribution dashboard →
---
Funds secured from the opioid settlements will be distributed across four shares:
Register for the opioid response newsletter to receive all state opioid settlement funding opportunity announcements.
---
All funds must be used for approved opioid abatement purposes, and all expenditure data will be available through the Colorado Opioid Settlement dashboard.
The funds are distributed in accordance with the Colorado Opioid Settlement Memorandum of Understanding, an agreement between the state of Colorado and 312 participating local governments.
The Colorado MOU establishes the framework for distributing and sharing these settlement proceeds throughout Colorado. Local governments and the State prepared the Colorado MOU, which prioritizes regionalism, collaboration, and abatement.