The Financial Empowerment Council guides the work of the Office of Financial Empowerment (OFE). This advisory council consists of up to 21 members who are appointed by the Attorney General and share a commitment to growing the financial health and resilience of Colorado communities. The council provides guidance to the OFE in:
defining, identifying, creating, expanding, and increasing access to ownership, financial well-being, and safe and affordable banking and financial services that help improve the financial stability of unbanked and underbanked individuals and families; and
identifying products and practices that may undermine financial stability.
Council Members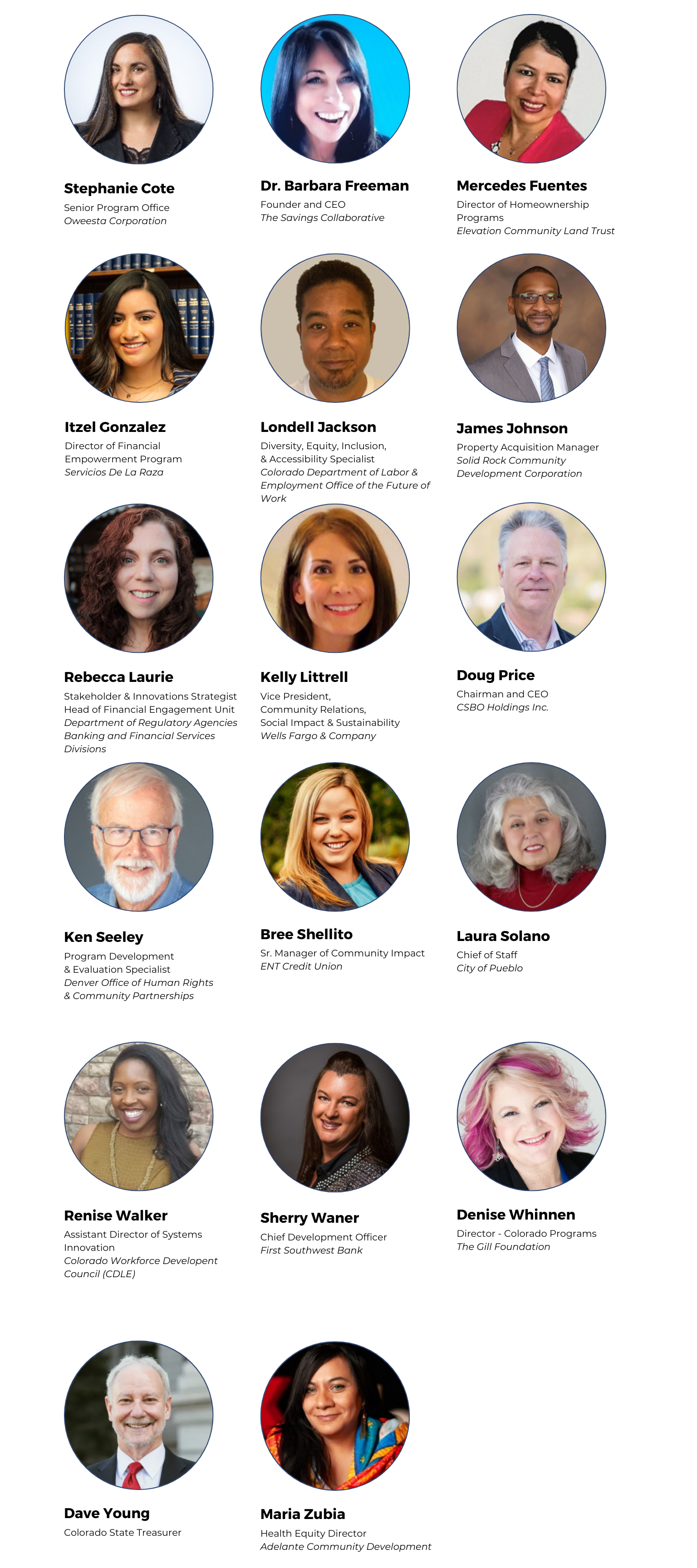 Read the full bio of the council members here.
---
Upcoming Financial Empowerment Council and Committee Meetings
Financial Empowerment Council Meeting - March 2023 (Virtual)
Bank On Colorado Steering Committee Meeting - February 2023 (Virtual)
Financial Coaching and Counseling/Practitioner Development - February (Virtual)
Community Voices Committee - February (Virtual)